Creating Telegram Bot & adding to channel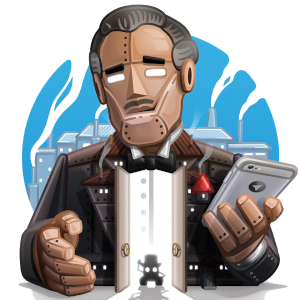 Creating a telegram bot Step-by-Step
Creating a new bot for Telegram is pretty striaght forward.
Open Telegram Messanger
Search @BotFather on Telegram.
Type /start to get started.
Type /newbot to start the bot creation process.
Enter your Bot name and unique Username, which must end with the bot and send.
In the reply you will get a message like following
Done! Congratulations on your new bot. You will find it at t.me/awesomebot. You can now add a description, about section and profile picture for your bot, see /help for a list of commands. By the way, when you've finished creating your cool bot, ping our Bot Support if you want a better username for it. Just make sure the bot is fully operational before you do this. Use this token to access the HTTP API: 12345687806:AAFHvnYf_82ZkxxUMpg-szM8Xa5tBMyMdl4 Keep your token secure and store it safely, it can be used by anyone to control your bot. For a description of the Bot API, see this page: https://core.telegram.org/bots/api
Now that you have a new bot go to any existing telegram channel or create a new one, add the bot as member.
Getting channel ID.
If you are sending messages or notification to this group with your bot token you need the channel id.
There are multiple ways you can get the channel id.

Send any message to the channel i.e "test".
Send a request to telegram api with bot token.
-100568736345 is the channel id.
1

   curl https://api.telegram.org/<your token here>/getUpdates 

|

 jq .

 1

   

{




 2

  

"ok"

: true,


 3

  

"result"

: 

[




 4

    

{




 5

      

"update_id"

: 478855217,


 6

      

"channel_post"

: 

{




 7

        

"message_id"

: 48,


 8

        

"sender_chat"

: 

{




 9

          

"id"

: -100568736345,


10

          

"title"

: 

"Newchannel"

,


11

          

"type"

: 

"channel"




12

        

}

,


13

        

"chat"

: 

{




14

          

"id"

: -100568736345,


15

          

"title"

: 

"Newchannel"

,


16

          

"type"

: 

"channel"




17

        

}

,


18

        

"date"

: 1819278685,


19

        

"text"

: 

"test"




20

      

}




21

    

}




22

  

]




23